Digital marketing, something which was earlier just a word is now something that is on everyone's search list and thus, people have started taking it seriously and there are millions of jobs available for content writer, digital marketer, SEO, SMM etc.
But is content writing something anyone can do?
Well, to answer this question I would first like to brief you a little bit about content writing, and gradually we will lead to a conclusion about who can write content and who cannot. 
So, What Is Content Writing?
Technically we can say writing content that is worthy enough to be read by a huge audience and capable enough to drive people and influence them to complete the motive of the reader behind the writing of that content.
And in the language of a layman, I would say content writing is writing on any given or chosen topic, including your knowledge and opinion on the same.
Is Content Writing and Content Marketing One and The Same Thing?
Content Writing is the art of writing content and thus it only involves the part where a person writes something, say a script, letter, mail, blog, article etc.
Whereas Content Marketing involves strategies which are prepared to utilize the written content in a manner which generates huge traffic for the site.
To know more, read the proper definition of content marketing.
What is Content Marketing?
Content marketing is a strategic solution to a problem. Content marketing strategies include Search Engine Optimization, Search Engine Marketing, Social Media Marketing, and creation of blogs and other types of content and utilizing it to achieve the desired objective.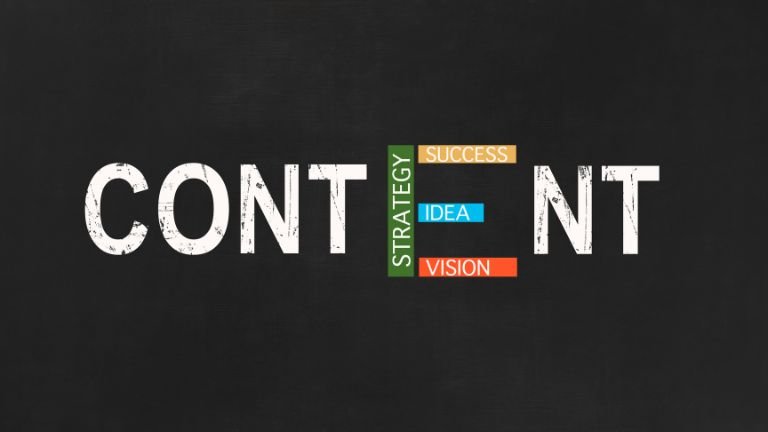 Content Marketing Strategy to Grow Your Business
Strategy is the driving force which helps you to reach the desired goal, it's the blueprint to achieve your success and hence you must have a strategy of marketing your content which will help you reach a huge audience.
A famous man once said:
Your impact is measured not by what you do, but by what happens to other people when you do it. – John Jantsch
Same is the power of your writings, people get influenced by your writing only when it is relatable enough and reaches the right people at the right and your result is the action which people take after reading what you wrote.
So, your writing has to be up to the point, thus to improve it I will add some writing tips at the bottom.
First, let's discuss the content marketing strategies to grow your business:
Do you know there is a way people think in a particular locality or fields, for example if you came to know about a case you're thinking will be limited to the story and the climax of the story but when the same case is discussed with a lawyer he will concentrate on the minimal details, the necessary information and all so this is the case of knowing your audience.
Remember you cannot add a high level of vocabulary and more technical words of which you might be aware but your audience might not. Try putting your foot in the shoes of your audience and bang on you will understand what your audience want and how you can reach them.
Content can be written by anyone who wishes to write and when it's about any profession it would be written in a better manner when people who are particular in that field called experts write it.
But keyword research is something which a digital marketer or a content marketer must do. And here I am assuming that you all are well aware about what the term keyword research means. Even if you are not, please quickly read the definition.
What is Keyword Research?
A fundamental practice in search engine optimization, keyword research is the process of searching for the terms which are mostly used to search for a particular topic on search engines like google.
If you have a huge organization, you will be having particular people to write the content and experts to present it to the targeted audience.
But if you have a small team of experts or even just you the resource, it is you and you need to understand what the activities you have to do are and how you can make your content reach the right audience.
So how are you going to outshine them? By planning, you need to plan the content and the time it is going to be published. The more content you provide to the search engines the more you will be noticed and as a result the traffic will be increased at your site.
A calendar is something which makes you organized and work in a timely manner and hence the best way to keep your foot in the market is you need to be on time. For this you must create content from time to time with appropriate topics and important information.
There are various free as well as paid tools available in the market to help you in organizing your content and thus help you in delivering the same at the right time to the right audience.
The use of a calendar and organizing content is not something which is done just for making you organized, it is something which is loved by search engines as well.
The most famous search engines like Google like the writer who is frequently producing and publishing the content since this helps the search engine to provide its audience with the most recent and updated information.
Did you know just writing new content each and every time is not that important? You can also edit the old one with new and latest updates. This will be considered as new content by the search engines and make it crawl your website again.
Try using one of those and be ready with your next content on time.